With great honor we welcome you to Innov-Aging Expo Meeting, the event designed to understand the longevity and aging scenario evolution. This is a unique opportunity to learn about the latest and most relevant innovations of the Silver Market in the three main sectors: Health and Wellness, Technology, Economics and Finance.
We invite you to look at the global demographic challenges with the same enthusiasm that we have ourselves.
The opportunity is to contribute to improve our life quality, to develop the economy and employment, to improve the productivity of public spending and its sustainability.
Internationally renowned experts in Longevity and Aging will share their knowledge and experience through conferences, round tables and discussion pannel.
In addition to the excellent Scientific Program, the event hosts a "window to our future", where some of the most innovative national and international companies and start-ups will present their products and services dedicated to improve the quality of life and to manage the contexts associated with the Silver Market.
From the beautiful beaches of the Conero Riviera, passing through the gentle and green hills, up to uncontaminated mountains: Marche is an Italian region to discovere, where art and culture are at home and the quality of life is the most precious value.
Welcome to Ancona and Innov-Aging!
Innov-aging Organizing Committee
The President
Mario Pesaresi
Innov-Aging is the first Expo Meeting in Italy
totally dedicated
to
the latest innovations of the Silver Market,
with particular attention to the sectors:
Economics-Finance, Health-Wellness and Technology.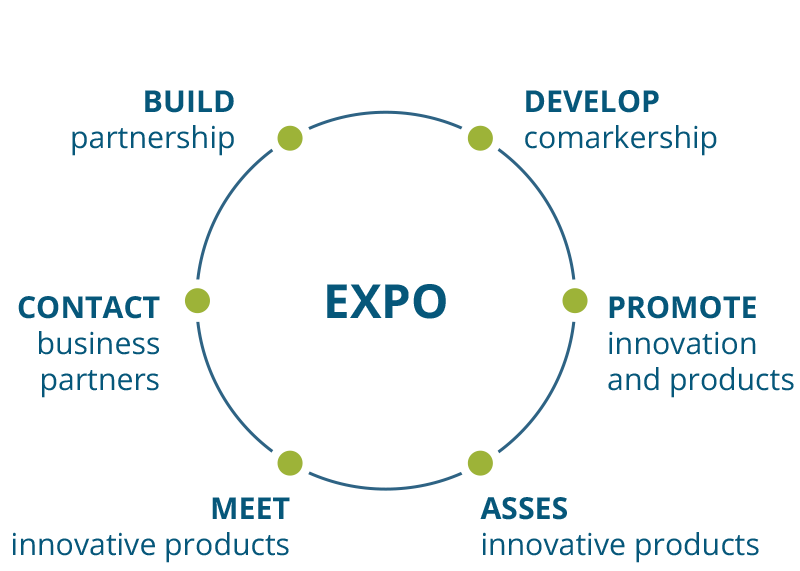 Expo
The innovative concept of Innov-Aging is based on the idea of creating a qualified meeting between the demand and supply of an exponentially world growing market.
Innov-Aging intends to be a catalyst of feed-back between sector operators, companies and innovative start-ups – which combines the exhibition with a moment of training, debate and analysis, a 360 ° approach to promote the presentation of products and services and stimulate the creation of business partnerships and co-makership.
Innov-Aging is an interdisciplinary and optimistic answer to the problems of Aging.
Economics and finance, technology, health and wellness will intersect with each other, thanks to the interventions of the most important national and international opinion leaders, who will discuss and share innovative solutions.
Start up
The most innovative global start ups, selected form more than 300 in the Aging sector, will have the opportunity to exhibit their services and products to conquer thye market and its major influencers.
Economy and Finance
Meetings, round tables, lectures on the Silver Economy
and on institutional themes of health policy for seniors.
Health and Wellness
Scientific speechs by national and international Opinion Leaders
on great social impact issues.
Technology
Presentations and demonstrations of innovative products.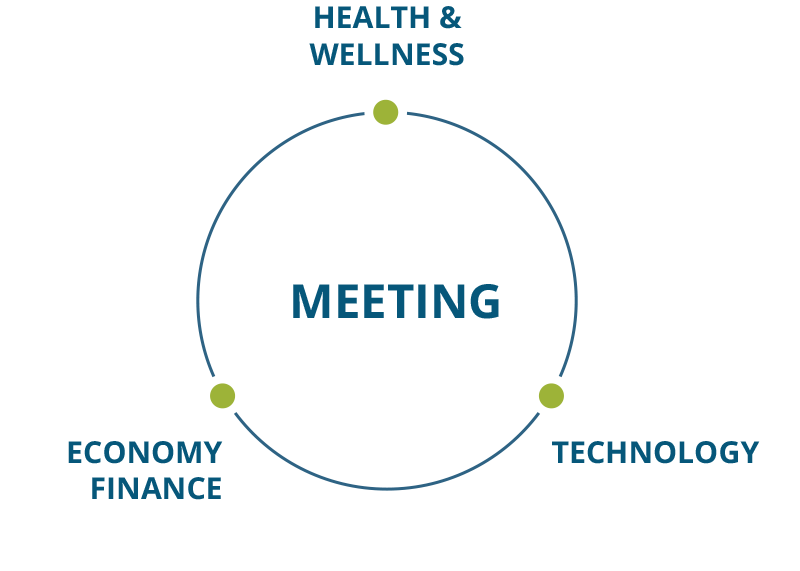 Improving the quality of life
Developing business and employment
Optimizing the productivity of pubblic expenditure